Fresh New Lineup at the Fleur!
Friday, April 19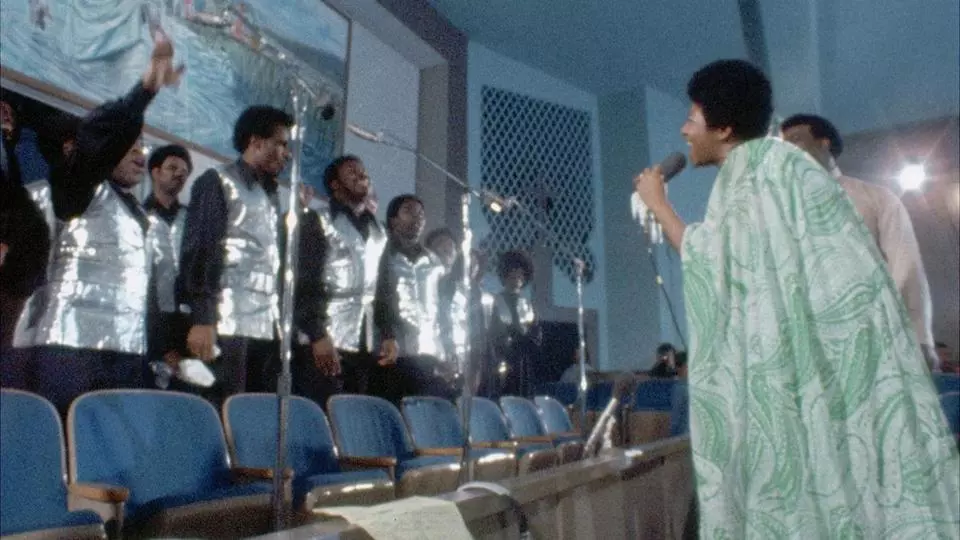 Amazing Grace
A documentary presenting Aretha Franklin with choir at the New Bethel Baptist Church in Watts, Los Angeles in January 1972 performing songs from the best-selling gospel album.
"Even for those who do not believe that God's grace is amazing, it is hard not to see Franklin in her prime as something near miraculous, with a long-buried film serving as a witness in 16mm."
Teen Spirit
Violet (Elle Fanning) is a shy teenager who dreams of escaping her small town and pursuing her passion to sing. With the help of an unlikely mentor, she enters a local singing competition that will test her integrity, talent and ambition. Driven by a pop-fueled soundtrack, Teen Spirit is a visceral and stylish spin on the Cinderella story.
"Vivid colors and shimmering light communicate the singer's frissons and invite her audience to feel them, too."
Leah Pickett - Chicago Reader
* * * * * * * * * * * * * * * * * * * *
Peterloo