WONDER WHEEL
Opens Friday
A sun-drenched character study set in the 1950s at Coney Island, the legendary seaside amusement park, WONDER WHEEL focuses on the inner chaos that roils the lives of four denizens of the idyllic beaches and boardwalks. Kate Winslet stars as Ginny, a former actress now waiting tables in a clam house and married to an oafish carousel operator, Humpty (Jim Belushi). Ginny's and Humpty's lives are thrown off-kilter by the arrivals of Mickey (Justin Timberlake), a handsome lifeguard with literary aspirations, and Carolina (Juno Temple), Humpty's estranged daughter on the lam from her gangster husband. The four characters' fates converge in a cathartic melodrama befitting a Tennessee Williams play.
Colin Covert of the Minneapolis Star-Tribune praises WONDER WHEEL as another solid effort from prolific writer-director Woody Allen, saying, "This is another earnest, stylish, deeply observant late work from Allen, with only subliminal appearances from the jokey humor that made him a marquee star….it's far more ambitious and well crafted than most other American films this year."
Viewers' Choice Winner:
CHRISTMAS VACATION
Thursday, December 21 at 7:30 pm
You voted and we listened: CHRISTMAS VACATION is your Viewers' Choice! Join us Thursday, December 21 at 7:30 pm to see this hilarious holiday classic on the big screen. Tickets are just $5 each. Purchase tickets online or at the box office.
Give the gift of movies this holiday season! Gift cards are available in any amount and are redeemable for both tickets and concession items. Get the perfect present for the movie lovers on your list online or at the box office during regular open hours.
Opens Friday, December 15!

| | |
| --- | --- |
| Friday | 2:05, 4:40, 7:25, 9:40 |
| Saturday | 11:25, 2:05, 4:40, 7:25, 9:40 |
| Sunday | 11:25, 2:05, 4:40, 7:25 |
| Monday - Thursday | 4:40, 7:25, 9:40 |

| | |
| --- | --- |
| 32% | 56% |

Rated: PG-13 (for thematic content including some sexuality, language and smoking)
Runtime: 1 hr. 41 mins.
Cast: Kate Winslet, Jim Belushi, Juno Temple, Justin Timberlake
Genre: Drama
| | |
| --- | --- |
| WONDER WHEEL tells the story of four characters whose lives intertwine amid the hustle and bustle of the Coney Island amusement park in the 1950s: Ginny (Kate Winslet), an emotionally volatile former actress now working as a waitress in a clam house; Humpty (Jim Belushi), Ginny's rough-hewn carousel operator husband; Mickey (Justin Timberlake), a handsome young lifeguard who dreams of becoming a playwright; and Carolina (Juno Temple), Humpty's long-estranged daughter, who is now hiding out from gangsters at her father's apartment. Cinematographer Vittorio Storaro captures a tale of passion, violence, and betrayal that plays out against the picturesque tableau of 1950s Coney Island. | |
| | |
| --- | --- |
| Thursday | 4:30, 7:15, 9:35 |
| Friday | 2:00, 4:30, 7:15, 9:35 |
| Saturday | 11:20, 2:00, 4:30, 7:15, 9:35 |
| Sunday | 11:20, 2:00, 4:30, 7:15 |
| Monday - Thursday, 12/21 | 4:30, 7:15, 9:35 |

Nominated for two Golden Globes including Best Comedy/Musical!

| | |
| --- | --- |
| 94% | 91% |

Rated: R (for language throughout and some sexuality/nudity)
Runtime: 1 hr. 38 mins.
Cast: Dave Franco, James Franco, Seth Rogen
Genre: Comedy
| | |
| --- | --- |
| The real life story of writer/director Tommy Wiseau, the man behind what is often referred to as "The Citizen Kane of Bad Movies," The Room, is brought to life, chronicling the odd film's troubled development and eventual cult success. | |
| | |
| --- | --- |
| Three Billboards Outside Ebbing, Missouri | |
| | |
| --- | --- |
| Thursday | 4:35, 7:10, 9:35 |
| Friday | 1:55, 4:35, 7:10, 9:35 |
| Saturday | 11:10, 1:55, 4:35, 7:10, 9:35 |
| Sunday | 11:10, 1:55, 4:35, 7:10 |
| Monday - Thursday, 12/21 | 4:35, 7:10, 9:35 |

Nominated for six Golden Globes including Best Drama!

| | |
| --- | --- |
| 94% | 89% |

Rated: R (for violence, language throughout, and some sexual references)
Runtime: 1 hr. 55 mins.
Cast: Frances McDormand, Woody Harrelson, Sam Rockwell
Genre: Drama, Comedy, Crime
| | |
| --- | --- |
| THREE BILLBOARDS OUTSIDE EBBING, MISSOURI is a darkly comic drama from Academy Award winner Martin McDonagh (IN BRUGES). After months have passed without a culprit in her daughter's murder case, Mildred Hayes (Academy Award winner Frances McDormand) makes a bold move, painting three signs leading into her town with a controversial message directed at William Willoughby (Academy Award nominee Woody Harrelson), the town's revered chief of police. When his second-in-command Officer Dixon (Sam Rockwell), an immature mother's boy with a penchant for violence, gets involved, the battle between Mildred and Ebbing's law enforcement is only exacerbated. | |
| | |
| --- | --- |
| Thursday | 4:25, 7:20, 9:35 |
| Friday | 1:50, 4:25, 7:20, 9:35 |
| Saturday | 11:15, 1:50, 4:25, 7:20, 9:35 |
| Sunday | 11:15, 1:50, 4:25, 7:20 |
| Monday - Wednesday, 12/20 | 4:25, 7:20, 9:35 |
| Thursday, 12/21 | 4:25, 9:35 |

Nominated for four Golden Globes including Best Comedy/Musical!

| | |
| --- | --- |
| 100% | 86% |

Rated: R (for language, sexual content, brief graphic nudity and teen partying)
Runtime: 1 hr. 33 mins.
Cast: Saoirse Ronan, Odeya Rush, Kathryn Newton
Genre: Comedy
| | |
| --- | --- |
| In Lady Bird, Greta Gerwig reveals herself to be a bold new cinematic voice with her directorial debut, excavating both the humor and pathos in the turbulent bond between a mother and her teenage daughter. Christine "Lady Bird" McPherson (Saoirse Ronan) fights against but is exactly like her wildly loving, deeply opinionated and strong-willed mom (Laurie Metcalf), a nurse working tirelessly to keep her family afloat after Lady Bird's father (Tracy Letts) loses his job. Set in Sacramento, California in 2002, amidst a rapidly shifting American economic landscape, Lady Bird is an affecting look at the relationships that shape us, the beliefs that define us, and the unmatched beauty of a place called home. | |
| | |
| --- | --- |
| Ends Today: Last Flag Flying | |
| | |
| --- | --- |
| Thursday | 4:20, 7:00, 9:30 |

-ENDS THURSDAY-

| | |
| --- | --- |
| 74% | 69% |

Rated: R (for language throughout including some sexual references.)
Runtime: 2 Hrs. 5 mins.
Cast: Bryan Cranston, Laurence Fishburne, Steve Carell
Genre: Comedy, Drama, War
| | |
| --- | --- |
| In 2003, 30 years after they served together in the Vietnam War, former Navy Corps medic Richard "Doc" Shepherd (Steve Carell) re-unites with Former Marines Sal (Bryan Cranston) and Richard Mueller (Laurence Fishburne) on a different type of mission: to bury Doc's son, a young Marine killed in the Iraq War. Doc decides to forgo a burial at Arlington Cemetery and, with the help of his old buddies, takes the casket on a bittersweet trip up the East Coast to his home in suburban New Hampshire. Along the way, Doc, Sal and Mueller reminisce and come to terms with shared memories of the war that continues to shape their lives. Director Richard Linklater and author Darryl Ponicsan collaborated on the screenplay which follows the trio as they wrestle with the pangs of war both past and present. | |
Viewers' Choice: Christmas Vacation
Call Me By Your Name The Post
Molly's Game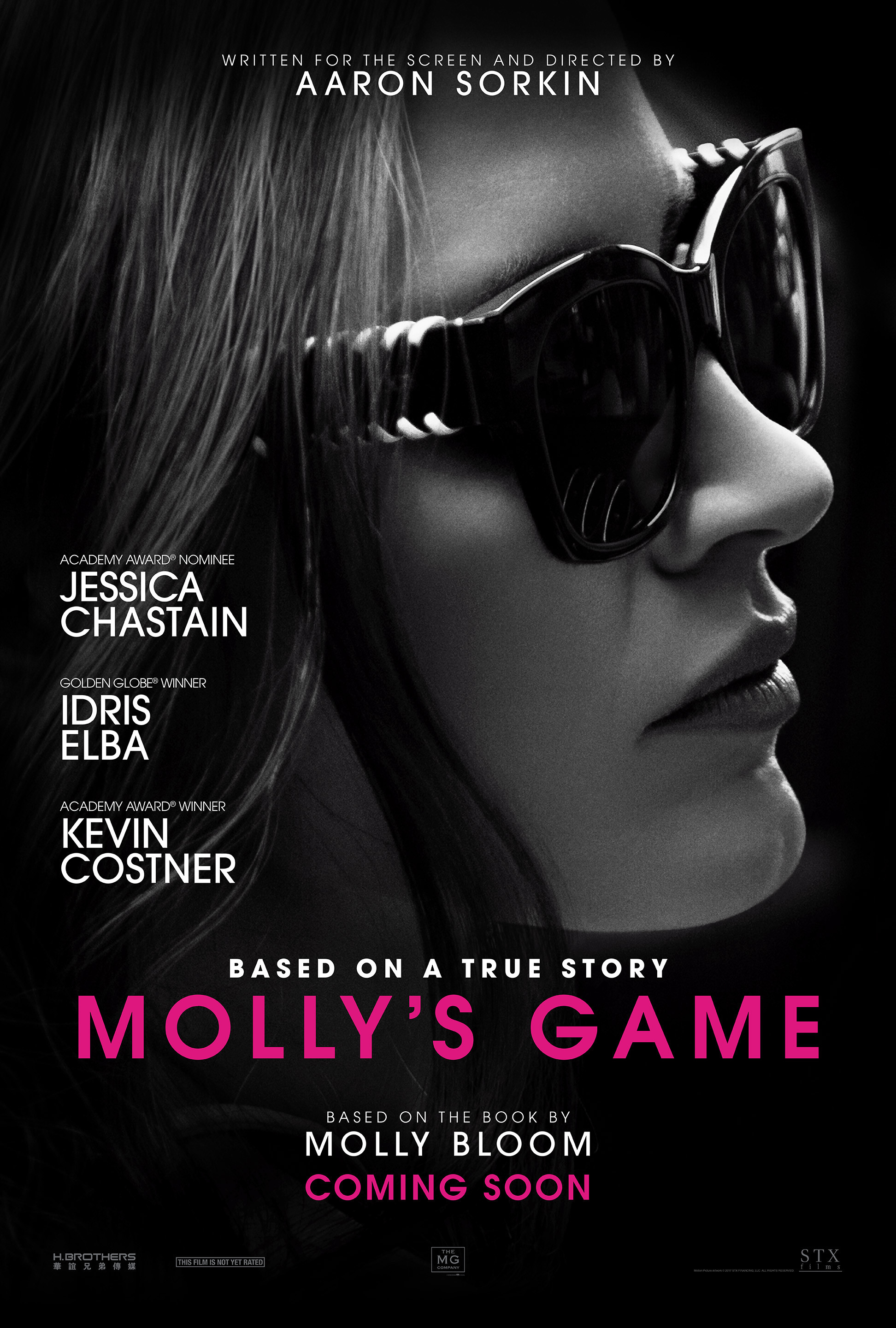 Downsizing
The Shape of Water
Darkest Hour